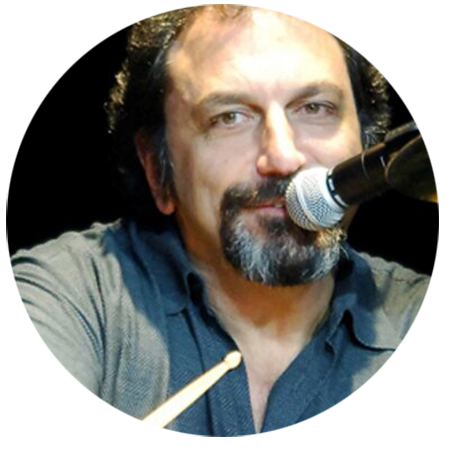 Jerry Marotta – Drums
Jerry has recorded & toured with Peter Gabriel, Paul McCartney, Elvis Costello, Hall & Oates, Sarah McLachlan, Indigo Girls and more. Currently Jerry splits his time between Marotta Brothers, Security Project (w/Trey Gunn & Happy Rhodes), Anthony Rapp, & The Fragile Fate. (w/Rupert Greenall – The Fixx).
Joey Eppard – Vocals, Percussion, Acoustic Guitar
Joey is the guitarist & lead vocalist for the NY-based progressive rock band 3. Joey has worked with many other artists including Parliament-Funkadelic and Bad Brains.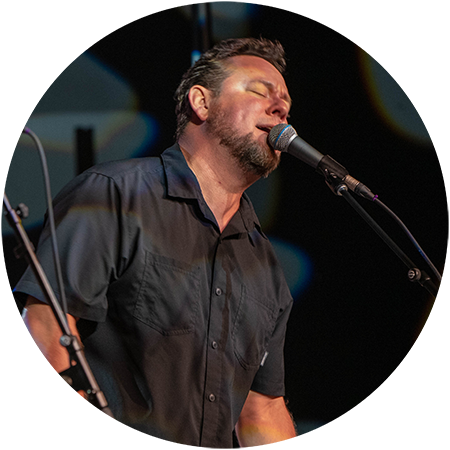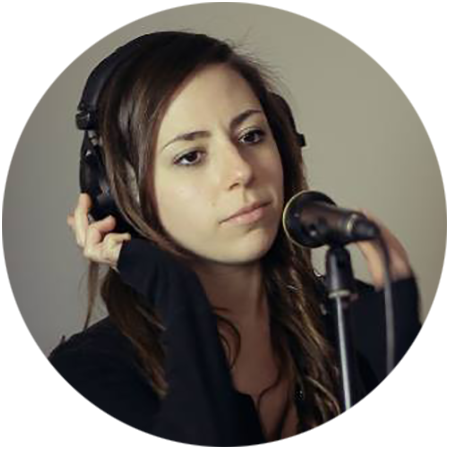 Lindsey Skeye – Vocals
Lindsey's band Skeye has received over 12 MILLION views on YouTube. Her cover of Radiohead's "Karma Police" was included in an episode of HBO's "Girls" and an episode of Fox's "9-1-1."
Matt Finck – Guitar
Matt has worked with Arnold McCuller, Steve Wilson, Randy Brecker, John Medeski, and others. Currently Matt is focused on his solo project Fat Mink.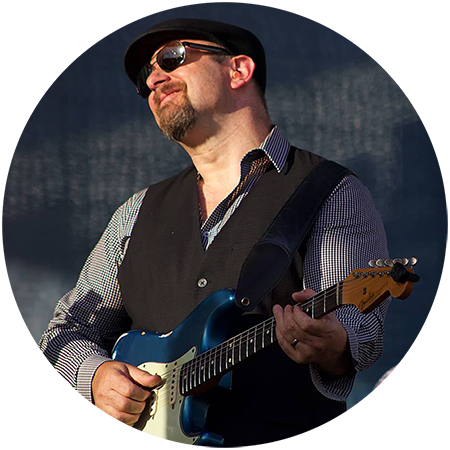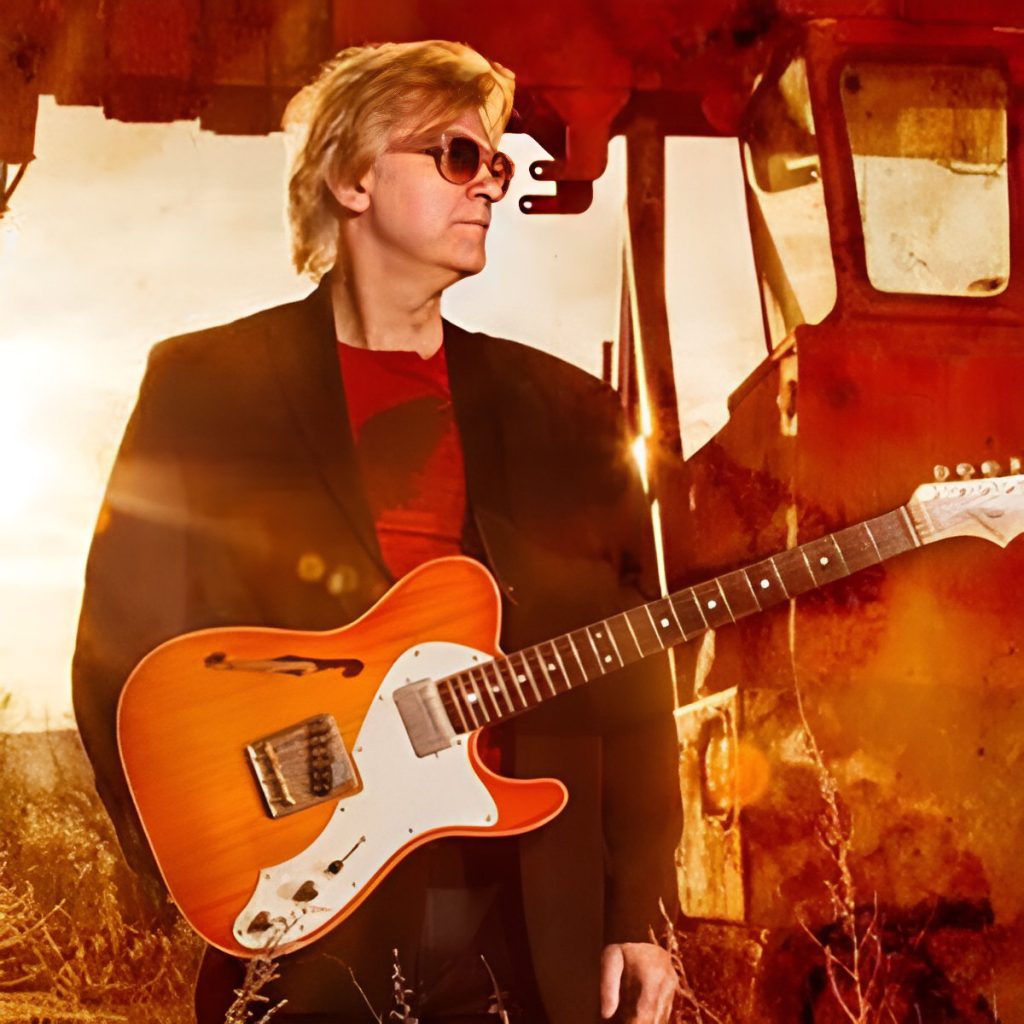 Peter Calo – Guitar
Peter has Performed and recorded with Carly Simon, Eric Burton (The Animals), Edgar Winter, Kenny Wayne Sheppard, and Walter Trout. He was guitarist for Showtime's "Ray Donovan" and for the Tony and Grammy Award-winning original Broadway and film production of "Hairspray".
Jennifer Maidman – Bass
Jennifer has toured and recorded with Boy George, Penguin Orchestra Cafe, David Sylvain, David Torn, Loudon Wainwright, The Proclaimers, Robert Wyatt, Gerry Rafferty, Arnold McCuller & more.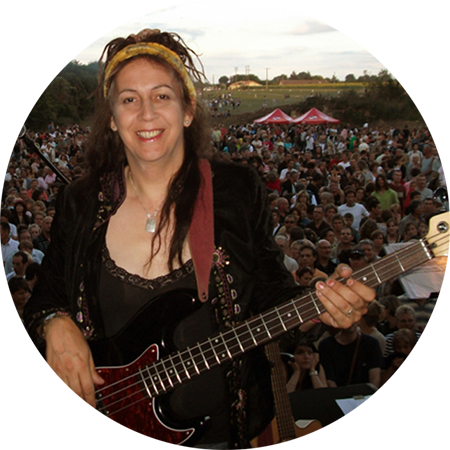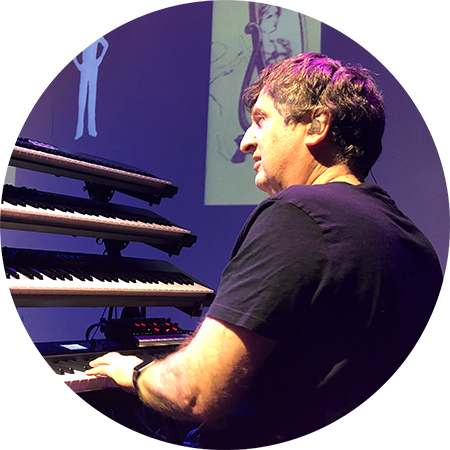 Dr. David Jameson – Keyboards
When David is not playing with Reelin' you can find him feeling pink with Beyond the Wall or providing the synergy for the Security Project with Jerry, Trey Gunn & Happy Rhodes. Dr. Jameson is also the co-founder of Gig Performer, the acclaimed plugin host for live performing musicians.
Jay Collins – Sax
Jay is perhaps best known for his saxophone and flute work with many artists including Gregg Allman, Little Feat, Levon Helm (of The Band), Donald Fagen & the Dukes of September (w/ Michael McDonald and Boz Scaggs).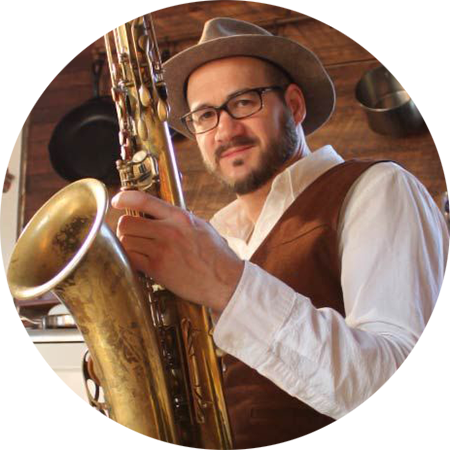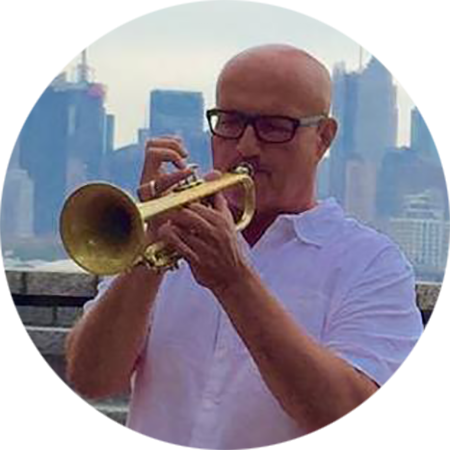 Chris Pasin – Trumpet
Chris has played with a multitude of jazz greats including George Russell, Gunther Schuller, Buddy Rich, Brother Jack McDuff, Frank Sinatra, and appears on dozens of recordings.
Bill Harris – Sax
Bill has toured and recorded with Spyro Gyra, Average White Band, Sheryl Crow, Keith Urban, Norah Jones, Jakob Dylan, Chaka Khan, Joss Stone, Stevie Wonder, Bruce Springsteen, Celine Dion, Natalie Merchant, and many, many more.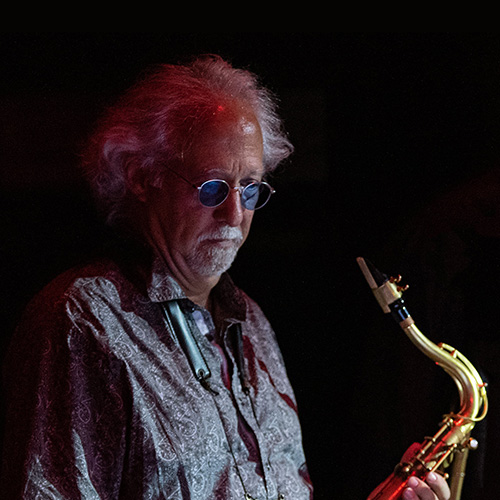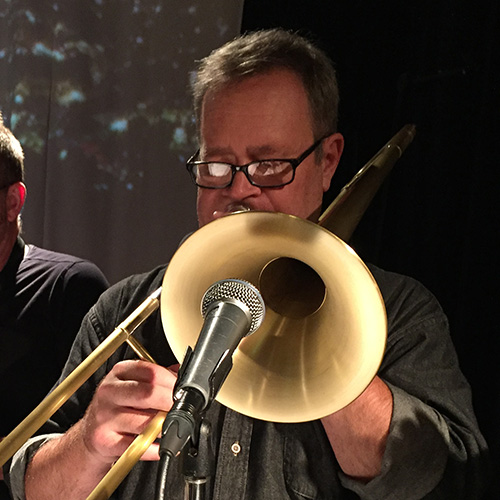 Don Mikkelsen – Trombone
Highly respected, Don has played with everyone from Sinatra To Elvis. His Trombone can be heard on Peter Gabriel's "Sledgehammer' and countless others.
Rotating Members
Rick Marotta- Drums*
Rick has recorded and tour with Steely Dan, John Lennon, James Taylor, Carly Simon, Paul Simon, Warren Zevon as well as writing the theme song for "Everybody Loves Raymond". Rick currently works with brother Jerry in The Marotta Brothers Band and *sits in with Reelin' in the Years when available.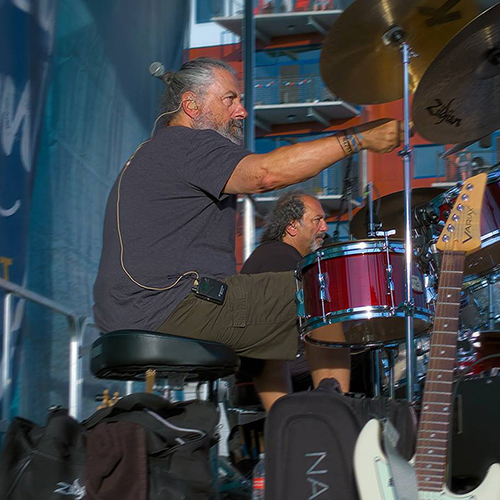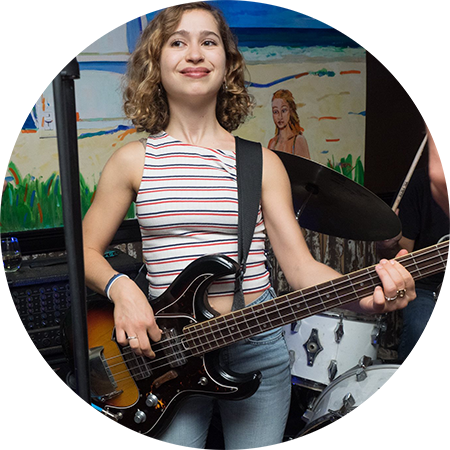 Zoe Zeeman – Bass
Don't let appearances fool you, Zoe has the distinct honor of holding down the bass as 2/3 of the rhythm section for the Marotta Brothers Band with drummers Jerry & Rick Marotta. Zoe can also be found in various bands with her father Jon Zeeman.
Dave Anderson – Bass
Dave toured and recorded with Bill Evans, Smokey Robinson, Art Garfunkel, Blood Sweat & Tears, Michael McDonald, Donna Summer, James Ingram, Nelson Rangell, and numerous others.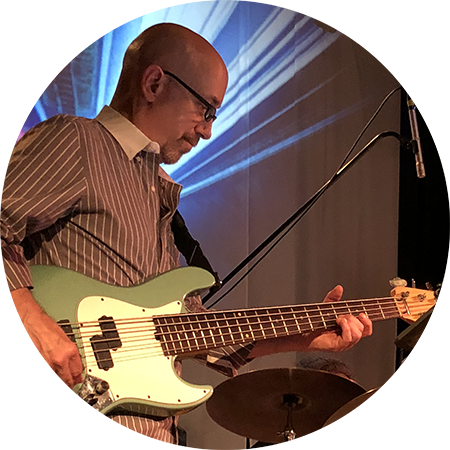 Seth Glassman – Bass
Seth has toured and recorded with James Brown, Paul McCartney, Diana Ross, Aaron Neville, Elvis Costello, Brian Wilson, Little Steven, Paul Shaffer, Brian McKnight, Cyndi Lauper, Kenny Rogers, Carole King… And that's just scratching the surface.
Reelin' Alumni
Jesse Gress – Guitar
Jesse tours and records with Todd Rundgren and the Grammy nominated Tony Levin Band. A respected performer, music educator, and former music editor of Guitar Player. When he's not on the road with Todd, Jesse sits in with Reelin' in the Years.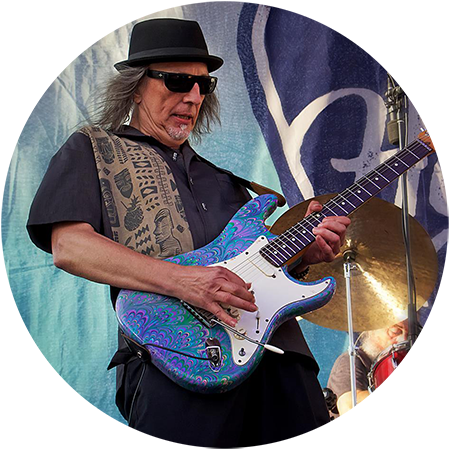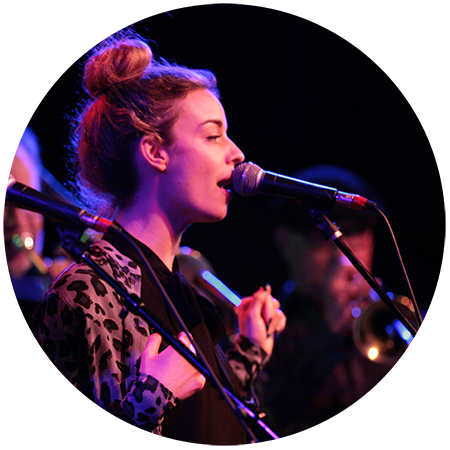 Anni Krueger – Vocals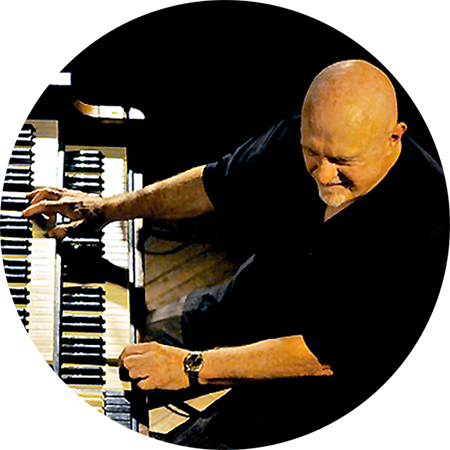 Pete Levin – Keyboards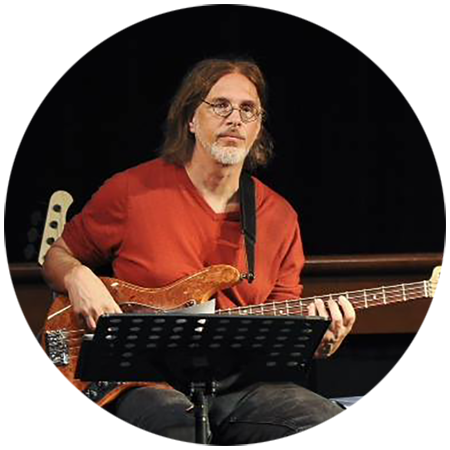 Scott Petito – Bass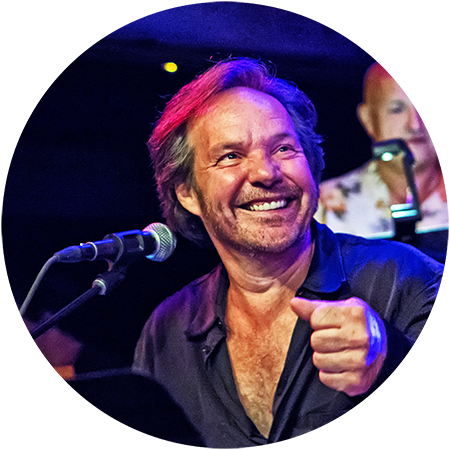 Jonny Rosch – Keyboards, Vocals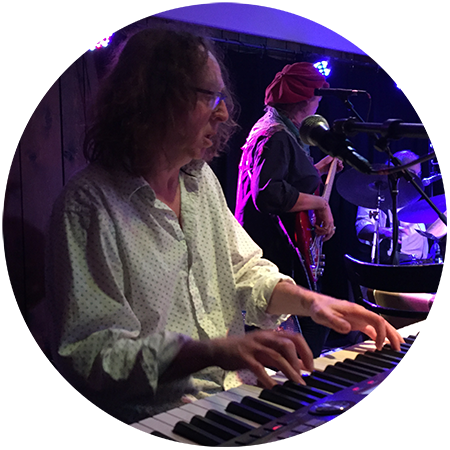 Peter Primamore – Keyboards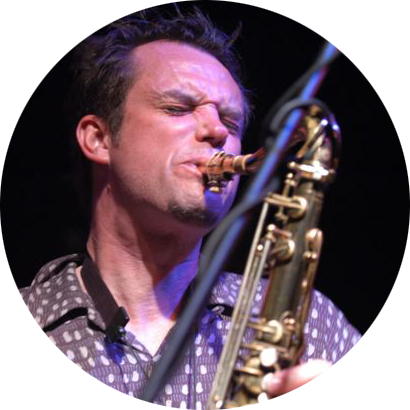 Chris Eminizer – Sax
Dylan Canterbury – Trumpet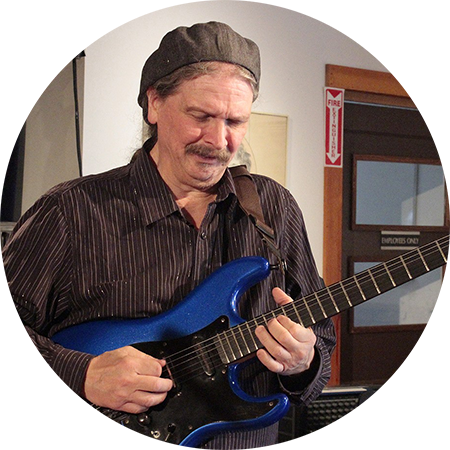 John Cariddi – Guitar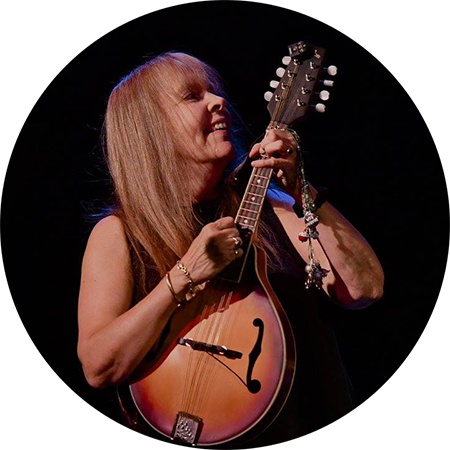 Janice Hardgrove – Vocals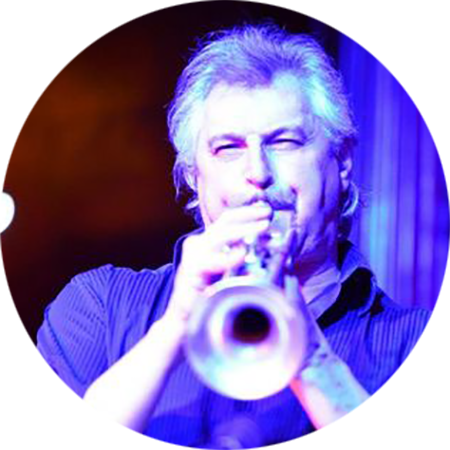 Tim Ouimette – Trumpet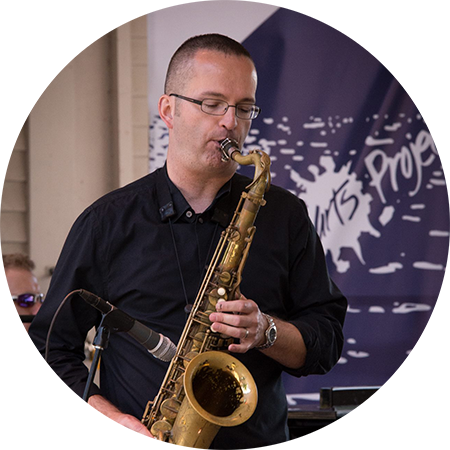 Brian Patnaude – Sax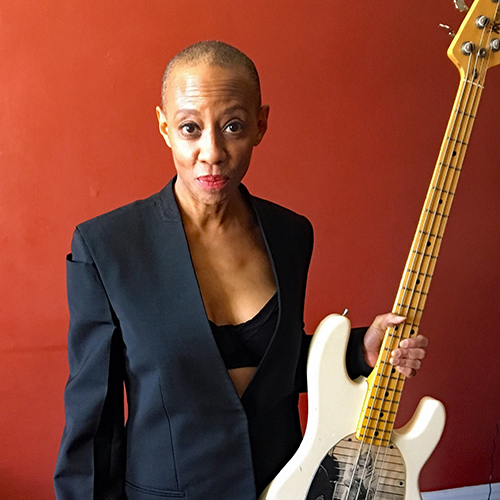 Gail Ann Dorsey – Vocals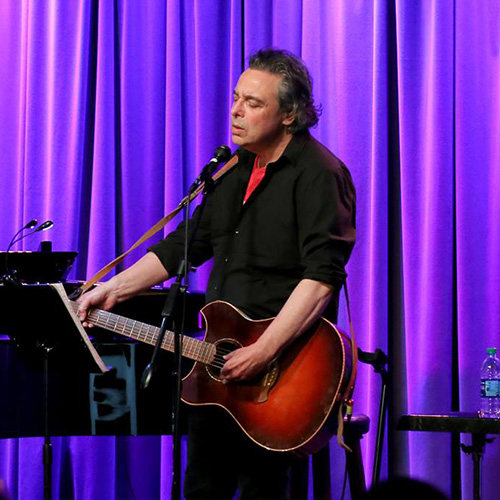 Jules Shear – Vocals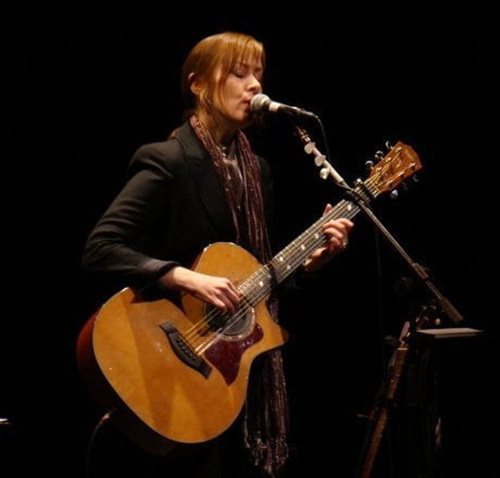 Kat Mills – Vocals
Leslie Ritter – Vocals